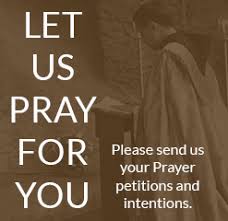 [ninja_forms id=2]
We do have Holy Mass daily, solemn Mass on Sundays, Novena to St Mary and Holy Mass on Wednesdays, Holy Mass and Adoration on First Fridays of all months. In addition, prayer meeting is held once in a month in the house of members.
Prayer requests and dedication of families and individuals in our Holy services are most welcome. We, as a community, will specially remember and pray for them
For Holy Mass intentions, please send the message or contact us
Donations
In order to spread gospel by loving and caring others as our own brothers and sisters, we have adopted programs for feeding the poor and sick in the street, giving medical and financial aid to the needy, adopting poor children and families in the tribal villages of Odisha, Tripura, Assam etc, housing projects for them, visiting orphanages, leprosy patients and rendering help in cash and kind and so on. Any body interested to be sponsors and partners of this noble objectives are most welcome.
For Contributions and Donations:
The Vicar,
St Marys Malanakara Catholic Church,
Mary Matha Public School Complex, Pandesara, Surat-
394221
A/c : Catholic Syrian Bank Ltd, Surat- 395007 SB Ac No 24001244444190001
IFSC: CSBK0000240