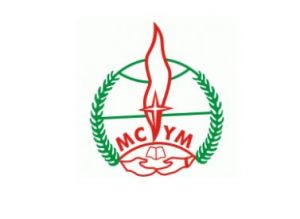 President: Jomon Joseph
Vice President : Sara Varghese
Secretary : Nima Mathew
Joint Secretary : Nisha Thomas
Treasurer: Selin John
Animators: Shaji Mathew & Mrs Vini Reji
Sister Animator: Rev Sr Blessy OSS
Diocesan Animator : Shaji Mathew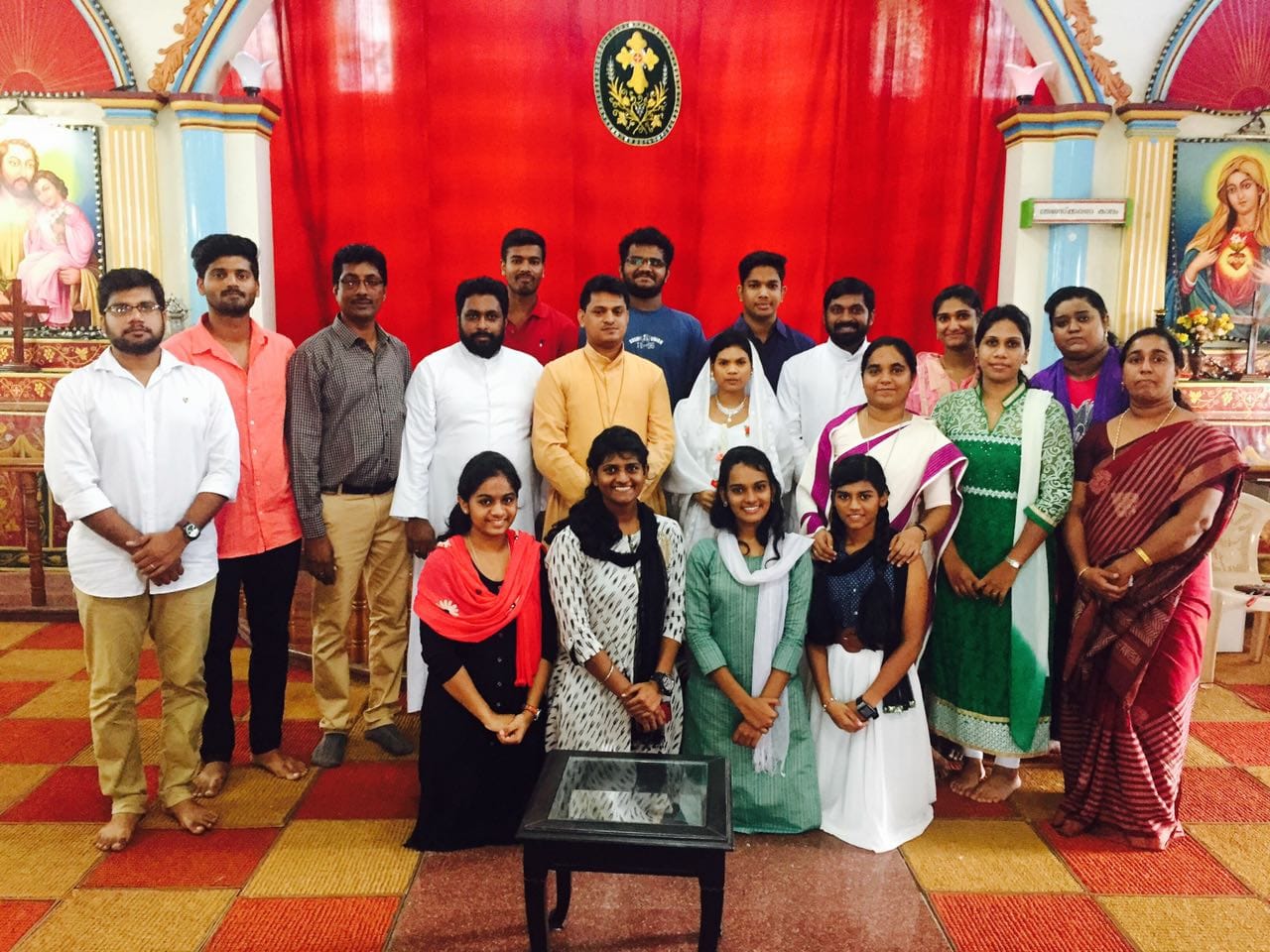 Office bearers- 2019-20
Unit Director : Rev Fr Ani Zachariaj, OIC, Vicar
President:Mr.Jobin John
Vice President: Mr Aneesh Kunjumon
General Secretary : Ms.Nima Mathew
Joint Secretary : Ms.Daya Susan Thomas/Sneha Sabu
Treasurer: Ms. Selin John
Mar Ivanios Prayer Warrior: Mr Jerin Saviour
Diocese Joint Secretary : Mr. Jomon Joseph
Regional General Secretray : Ms.Selin John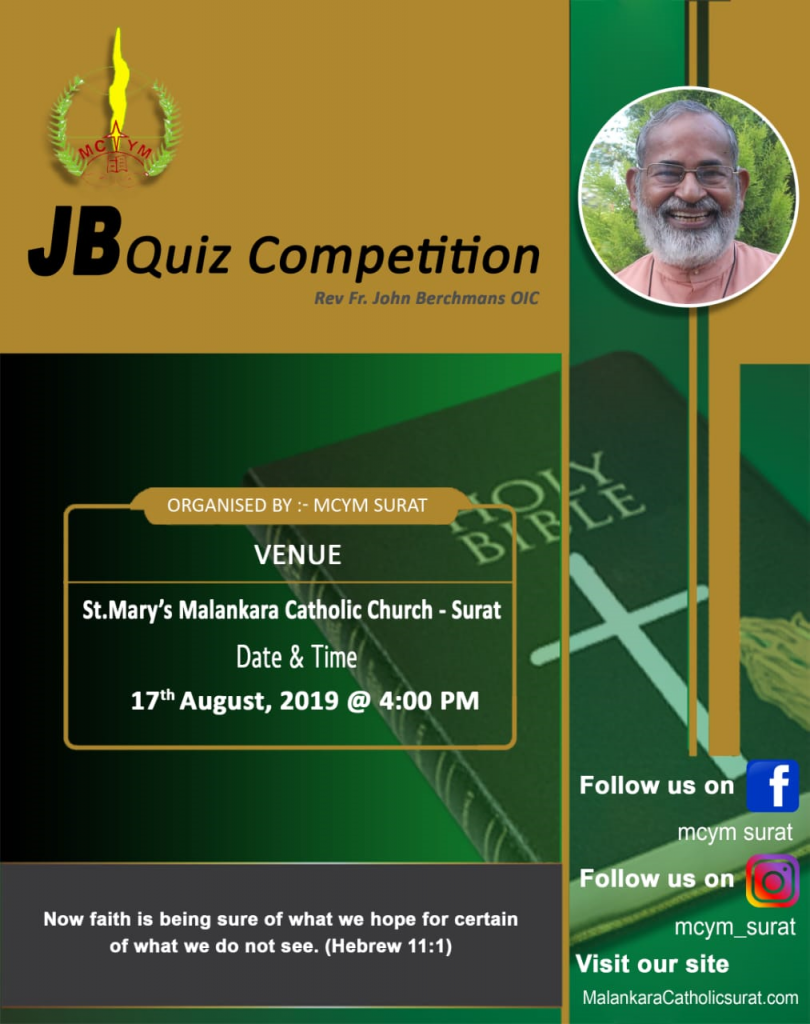 Bible Quiz Competition -2019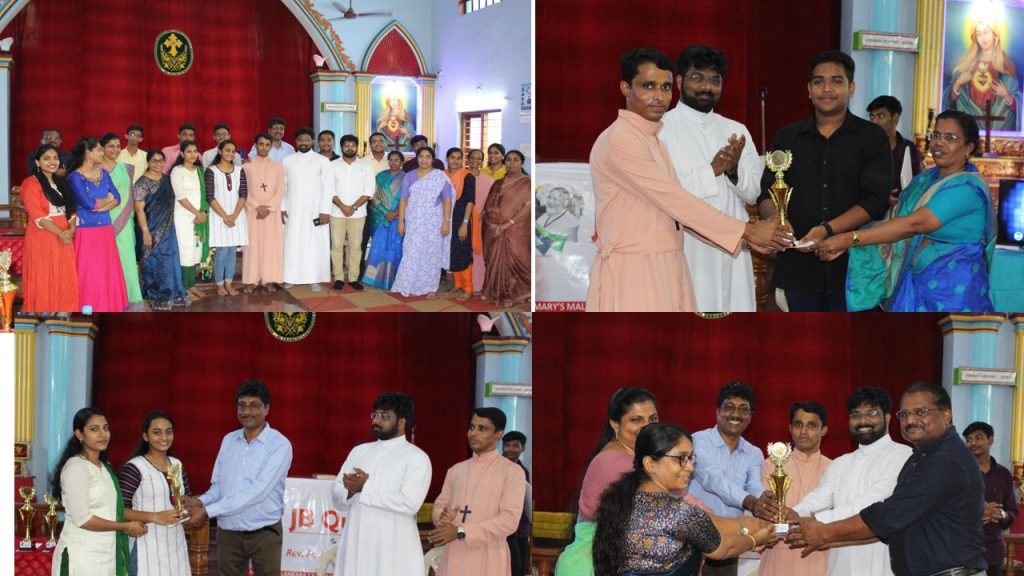 Very Rev Fr John Berchmans OIC Memorial Inter Church Bible Quiz Competition held on 17th Aug, 2019 at St Mary's Malankara Catholic Church, Surat
"Thy word have I hid in mine heart, that I might not sin against thee" (Pslams 119:11)
Heart is the right place for the Word. Quiz programs are the best media to learn the Word of God and know God. Inorder to preserve the fond memory of our beloved Berchmans Achan and inspire the young with his valuable teachings, an Inter Church Bible Quiz – "Rev Fr John Berchmans, OIC Memorial Bible Quiz"was convened on Saturday 17th Aug,19 by MCYM Unit.
Teams of St Alphonsa Syro Malabar Catholic Church, Surat, Salem Marthoma Church, Surat and of St Marys MCC, Surat participated
Rev Fr. Sabi Varghese Puthenveliyil was the Guest of honour. August presence of Rev. Fr. Binoy George, OIC, and Rev Sr Vimala OSS and Rev Sr Blessy, OSS was delightful and motivational to the participants who welcomed the participants and his best wishes for the competition.


First Prize was won by Salem Marthoma Church and the Second and Third by St Marys MCC & St Alphonsa Church respectively
MCYM Day- 6th Oct,2019
MCYM Day and Feast of St Francis Assissi was celebrated on 6th Oct. After Holy Mass MCYM Flag was hoisted by Rev Fr Saiju Kurien OIC and Rev Sr Blessy OSS. Meeting was held subsequently and sought blesssings from the parents
"एक नयी सोच"- YUVA – Cricket Tournament by MCYM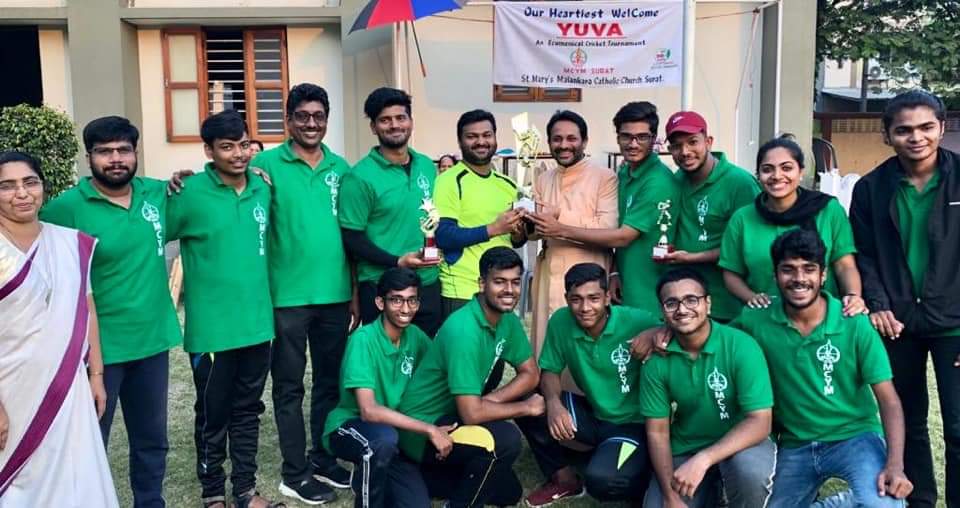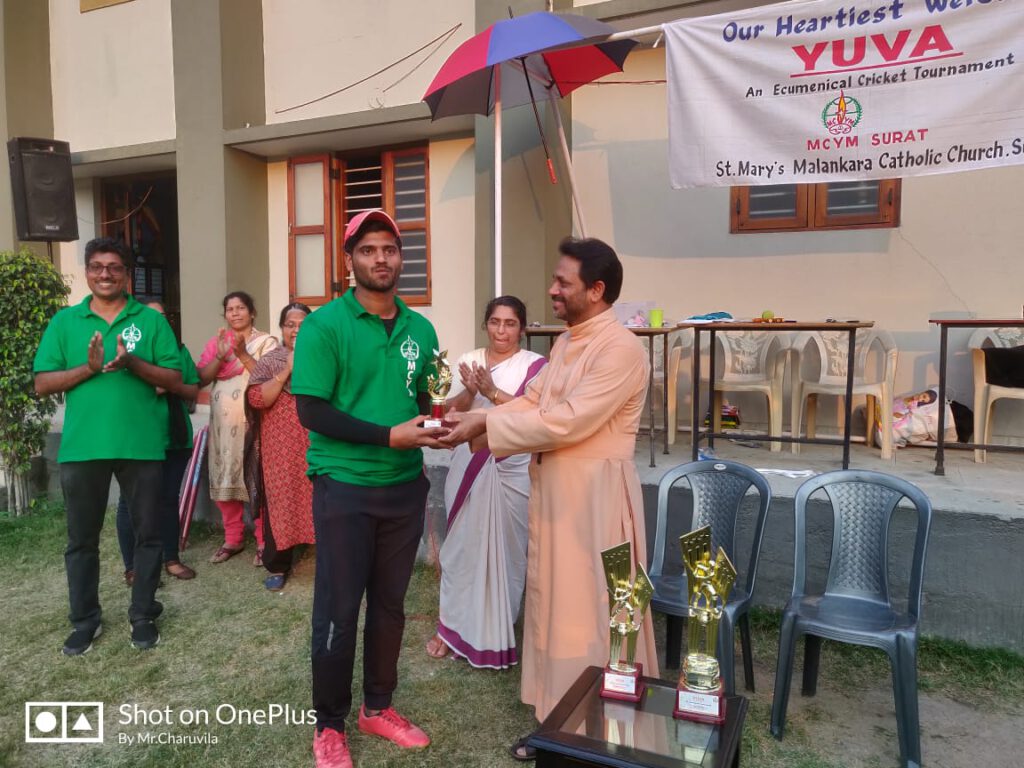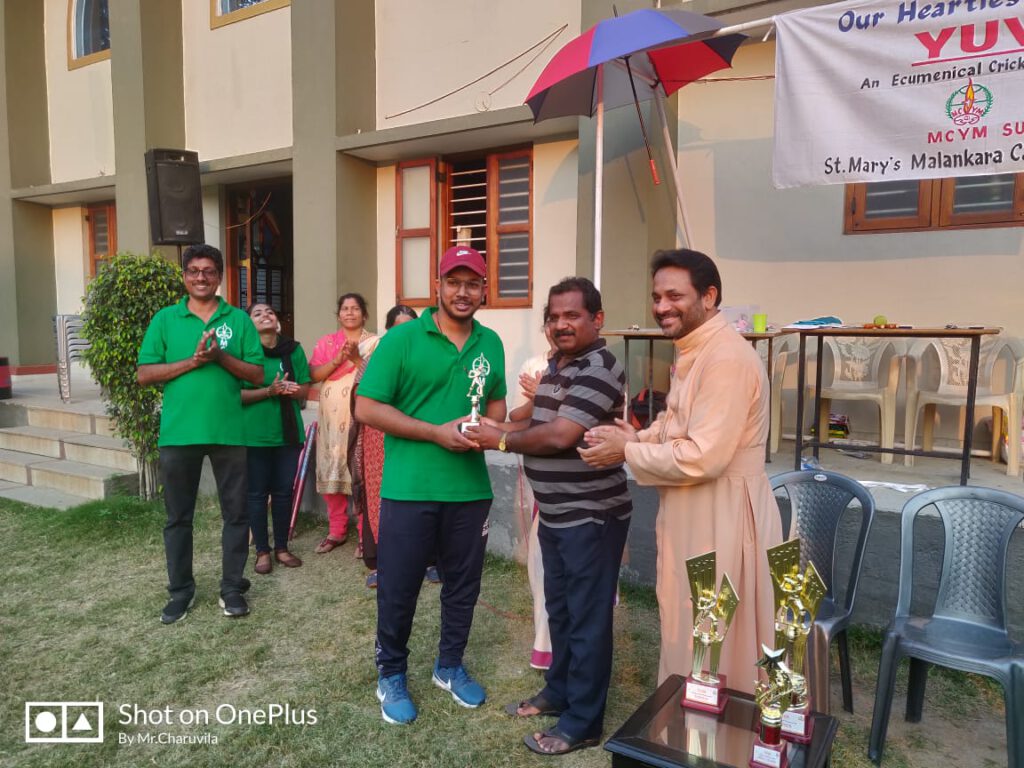 "Ek Nayi Soch" is a novel concept of MCYM Surat to help poor people who find road sides of streets and slums as their abode by giving away blankets, sheets etc to shield against the chilling weather conditions coming ahead. In the pursuit of garnering resources for this noble project, they organized a fund raiser tournament for Cricket which is the most liked game and passion of youth now,. Apart from the objective of fund raising, it aimed at bringing all the Christian youths of Surat together under one umbrella so as to spread the charism of ecumenism as taught by our Pithavu, Servant of God, Mar Ivanios.. The tournament was inaugurated by our Unit Director Rev. Fr. Ani Zachariah OIC and Bhopal Region General Secretary Ms. Selin John. The opening was friendly match between MCYM & Pithruvedi. Five different teams representing different parishes of Syro Malabar, Orthodox etc in Surat participated and MCYM Surat Team won the challenging match and St. Alphonsa Syro Malabar Church, Surat Team declared as the First Runners Up. Man of the Match was Mr Jobin John, Unit President and Man of the Series, Mr Pinkle Abraham
The prize distribution to the winners was done by Rev. Sr. Blessy OSS, Bhopal Region Sister In-charge, Unit Director Rev. Fr. Ani Zachariah OIC, Diocese Animator Mr. Shaji Mathew and Parish Trustee Mr. Monachan Abraham
ECUMENICAL SINGING COMPETITION-SOLI DEO GLORIA-2020
12th Jan,2020- 4pm- 7 pm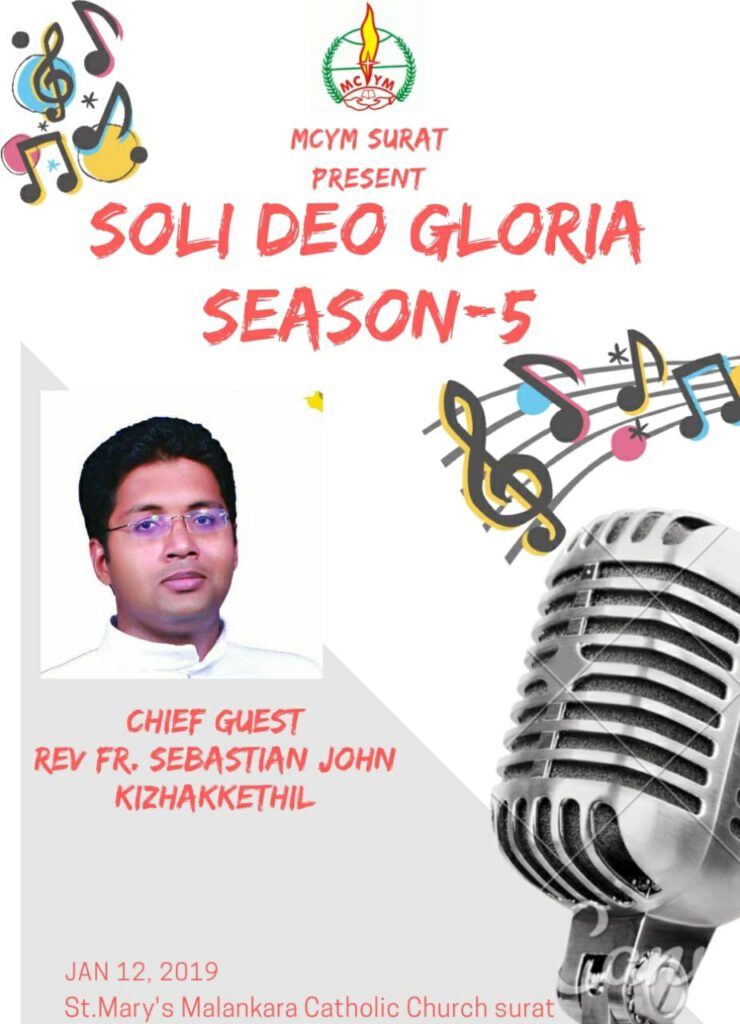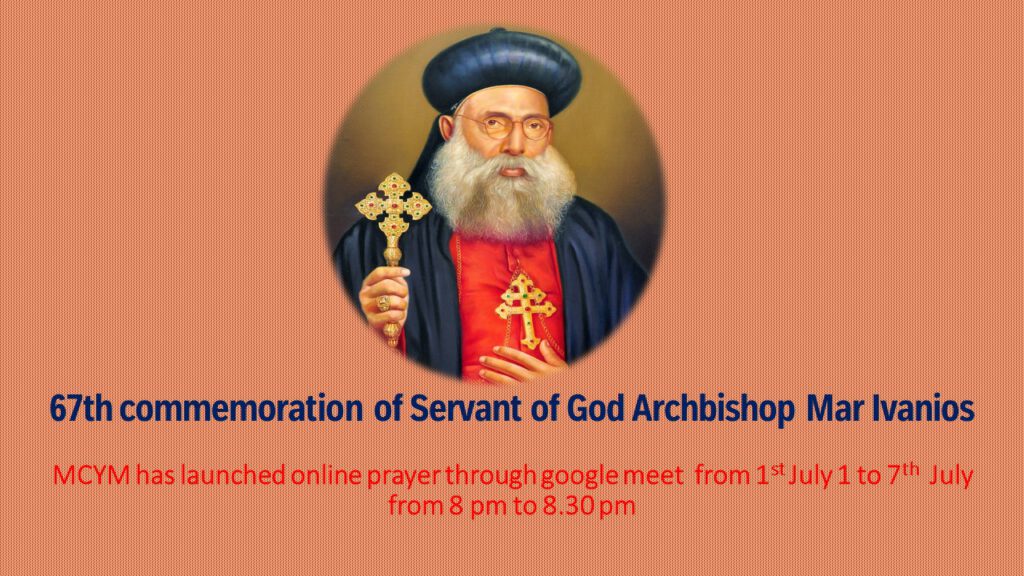 On line Prayer meet to commemorate Servant of God Mar Ivanios from Wednesday 1st Jul to Tuesday 7th July, 2020