Theme: Youth the Follower and Evangelizer,
The first youth retreat, ever after, the formation of St .John Chrysostom Diocese of Gurgaon was held in St Mary's Malankara Catholic Church, Surat from 19th to 21st October, 2017. The pioneering attempt to gather together as the promising future of our Mission Diocese was attended by over 200 youths from Bhopal, Delhi and Odisha regions. The blessed event was marked by the presence of our patron, His Excellency Dr Jacob Mar Barnabas, Vicar General Most Reverend Monsignor ShajiManikulam and over 15 priests of Gurgaon diocese , sisters, animators and MCYM regional and unit executives as well. The three day event started with the inaugural session which was solemnized by His Grace Dr Stanley Fernandez, Apostolic Administrator of the Baroda Diocese. The resource team for the convention comprised of the vibrant Salesians of Don Bosco from Mumbai comprising of Rev. Fr Mcenrone Lopes, Rev. Fr Leon Rodriguez and Mr. Richardson and Mr. Carson Medonza. Sessions were also taken by the Mr.Saji Daniel, animator of MCYM, Gurgaon Diocese and Mr .V. A George on the uniqueness of our Mission Diocese and how to answer the call to our vocation by youths who comprise the now that is the present of the diocese. With sessions on exploring the practical dimension of youth as follower and evangelizer and putting it to optimal use through social media, the importance of mission followed by adoration and the critical importance of confession to prepare ourselves for our vocation, Ivania 2017 was a blessed and a truly holistic experience for all due to the eclectic mix of cultural events and sports as well to facilitate our brotherhood in Christ in a healthy competitive manner. The event concluded with open senate meeting where the regional and diocesan level half yearly reports of MCYM were presented followed by open discussion where executives from MCYM Central Secretariat shared their experiential wisdom on the role of executives and the importance of senate meeting in MCYM. Ivania Youth Convention 2017 ended on 21st Oct around 1 p.m. but the fire and passion it has ignited in the minds of the young will continue to burn to give light to the Mission Diocese of Gurgaon.
19th October – 21st October, 2017
Theme: "Youth: the Follower and the Evangelizer"
PROGRAMME SCHEDULE:
19th October, Thursday
9.30am to 10.30am : Registration
10.30am to 12.30pm : Regional Gathering
12.30pm to 1.45pm : Lunch
2.00pm to 3.00pm : Inauguration of the First Ivania Convention, 2017
3.15pm to 4.30pm : Session I – Theme Presentation "Youth : the follower& Evangelizer"
4.30pm to 5.00pm : Tea Break
5.15pm to 6.15pm : Session II – "Practical Dimension of Follower"
6.15pm to 7.pm : Confession Preparation
7.00pm to 8.30pm : Confession & Adoration
8.30pm to 9.00pm : Supper
9.15pm 11:30pm : Diwali Celebration & Camp Fire
11.30pm : Good Night
20th October, Friday
06.15am to 07.45am : Holy Mass
07.45am – 08.15am : Breakfast
08.30am to 09.45am : Session III – "Youth participation in the evangelization process of the Church in India

09.45am – 10.00am : Tea Break
10am to 11.30am : Group Discussion & Presentation, Games
11.45am to 12.30pm : Addressing the Youth – Very Rev.Msgr.Shaji Manikulam
12.30pm to 1.15pm : Lunch
1.30pm to 3.30pm : Session IV – "Effective use of Social Media in Evangelization"
3.30pm to 6.15pm : Volleyball Tournament & Refreshment
6.30pm to 7.30pm : Addressing Youth – Most Rev.Jacob Mar Barnabas
7.45pm to 8.30pm : Role of Executives in various levels (Units,Regional & Central)
8.30pm to 9.15pm : Supper
9.15pm to 11:30pm : Cultural Eve
11.30pm : Good Night
21st October, Saturday
06.15am to 07.45am : Morning prayer & Holy Mass
07.45am- 08.30am : Breakfast
08.30am to 09.45am : Half Yearly Senate Meet
: General Discussion – Saji Daniel (Non Senate members)
9.45am : Open Hour & Final Conclusion by Bishop
11.12am : Valedictory Session
12.00pm : Good Bye.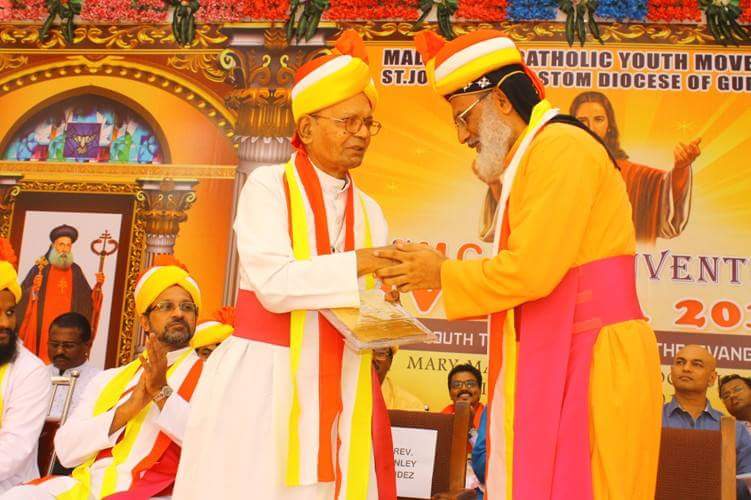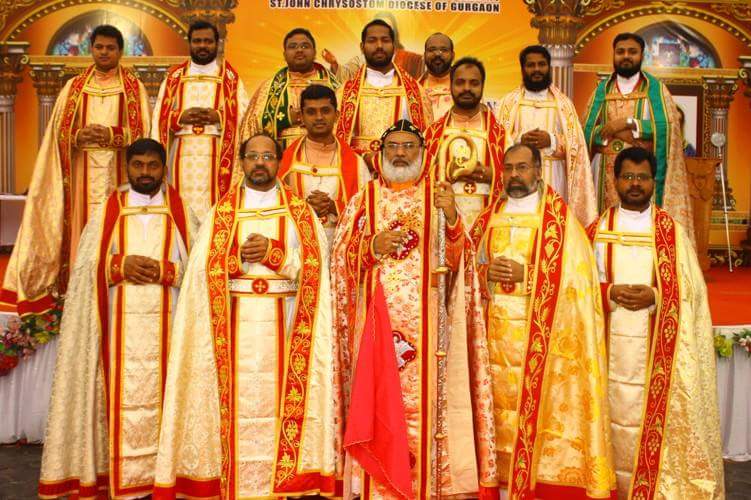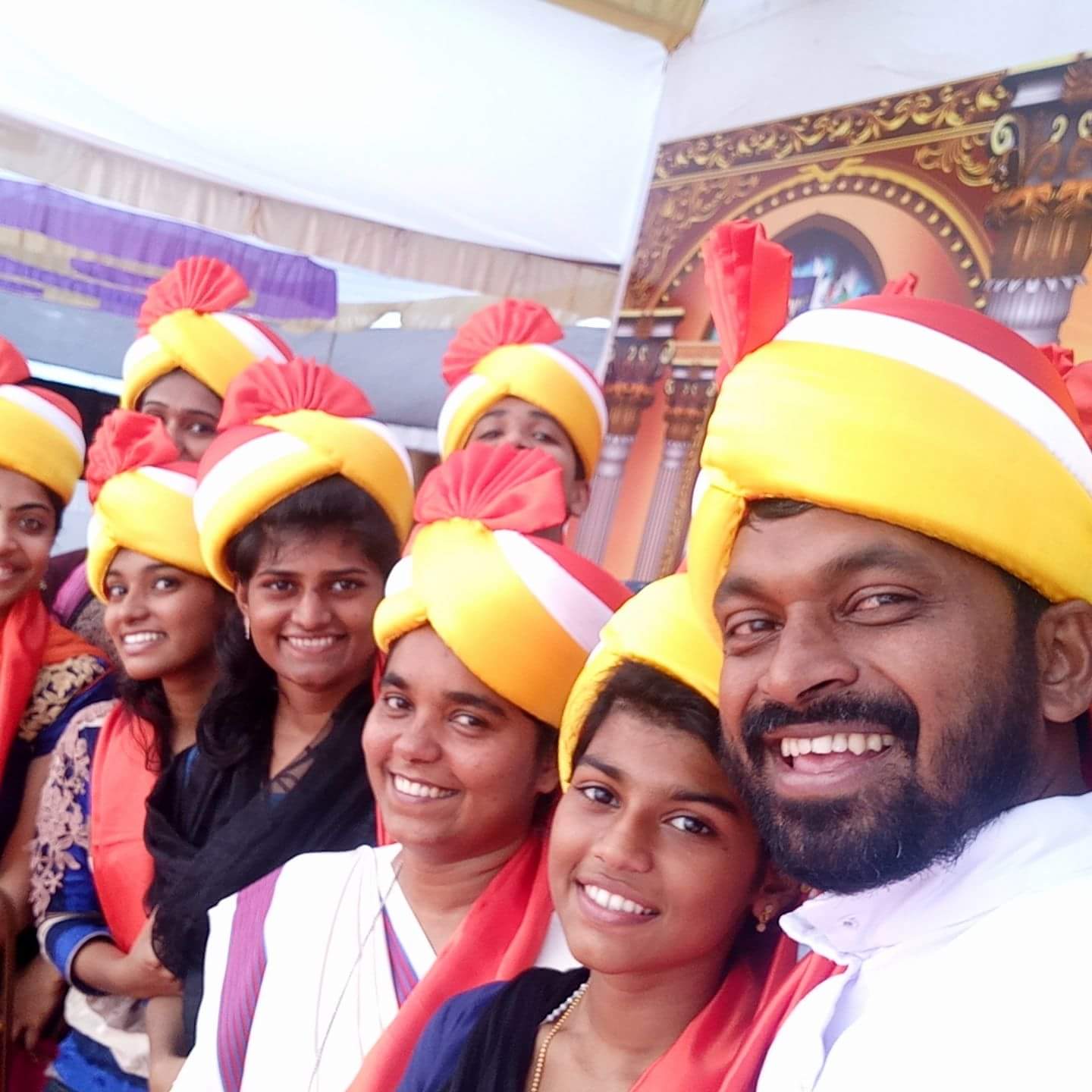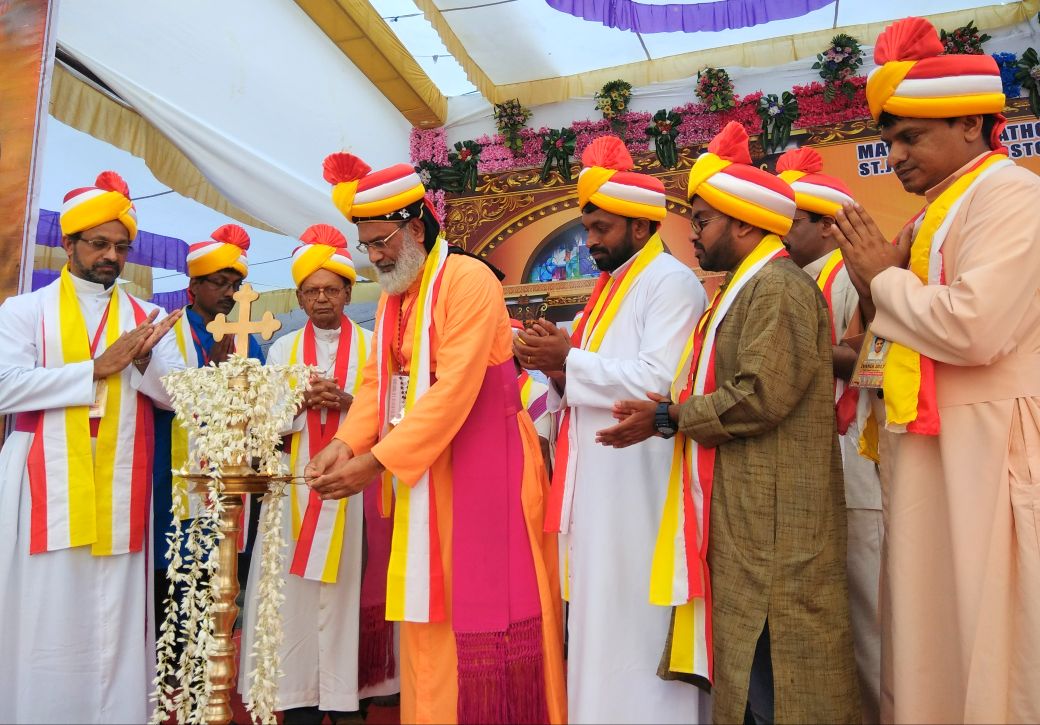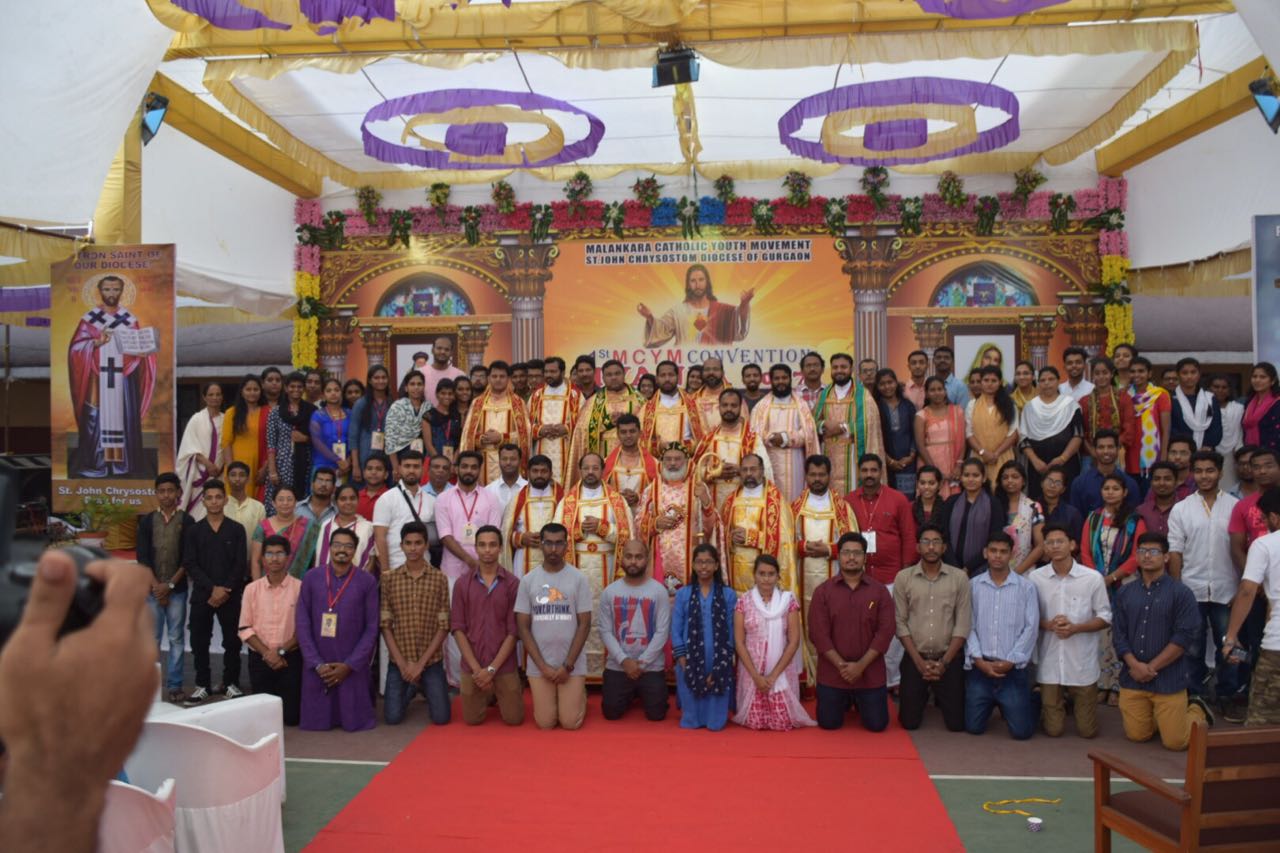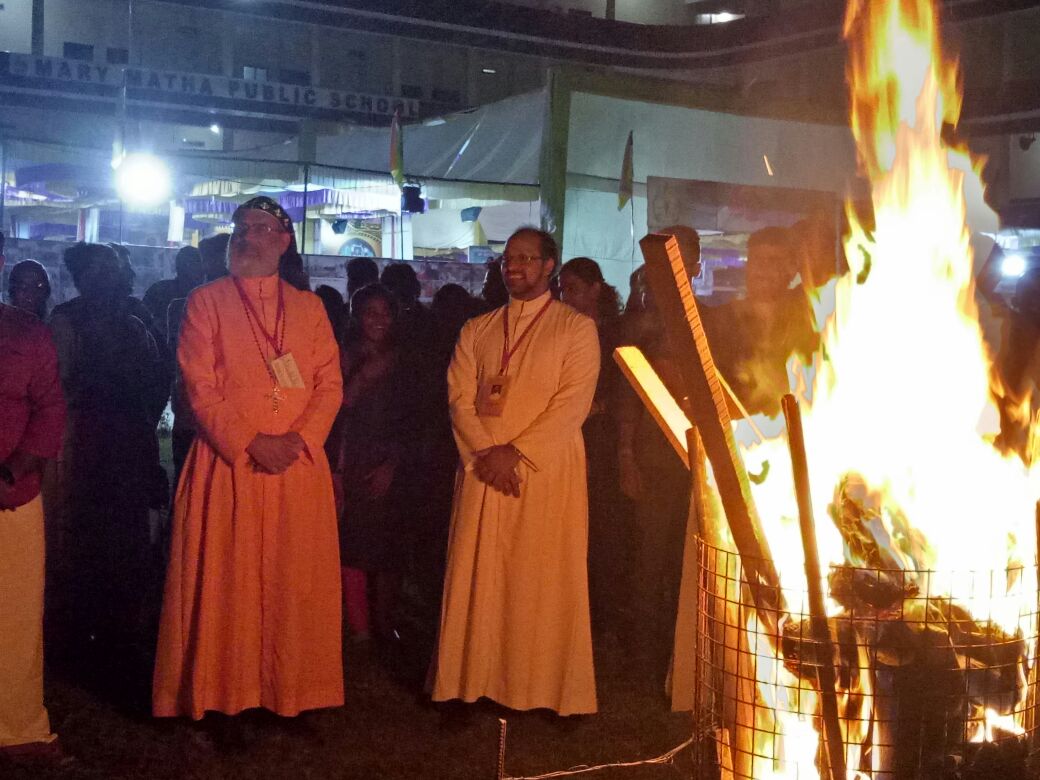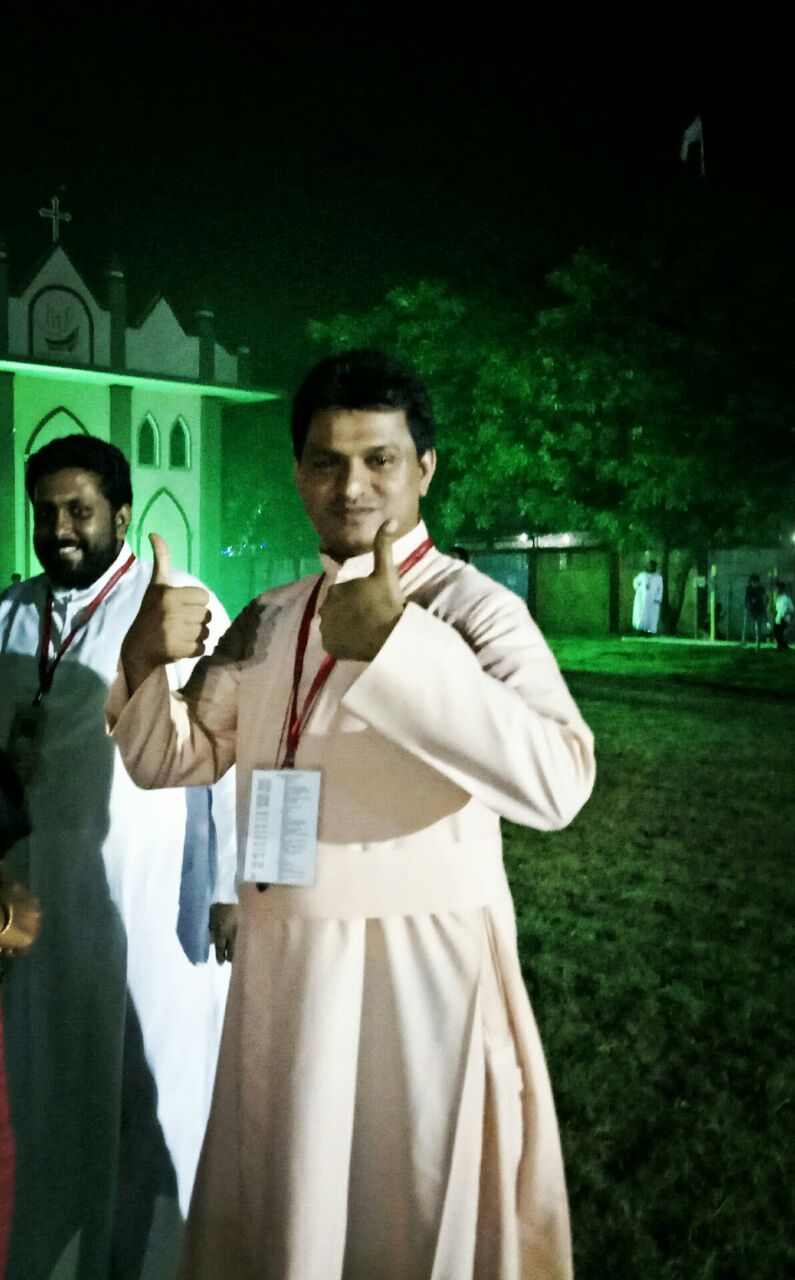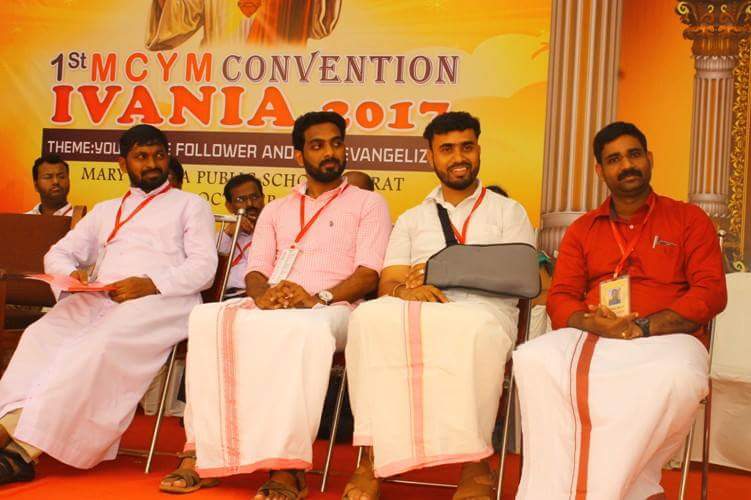 Tagged: Mar Ivanios